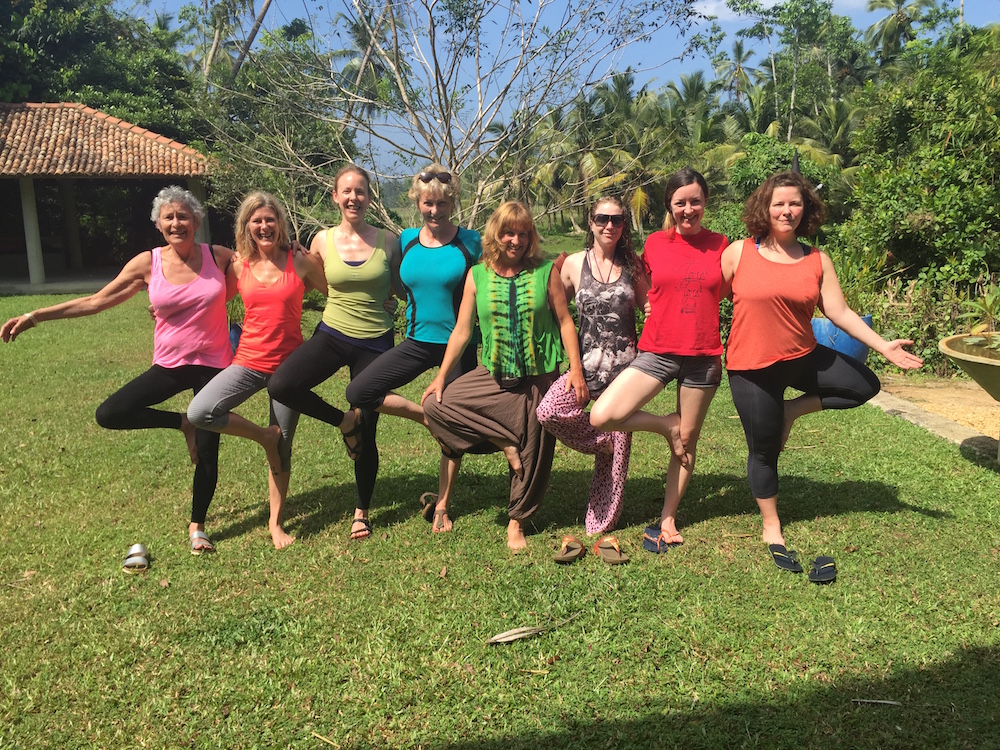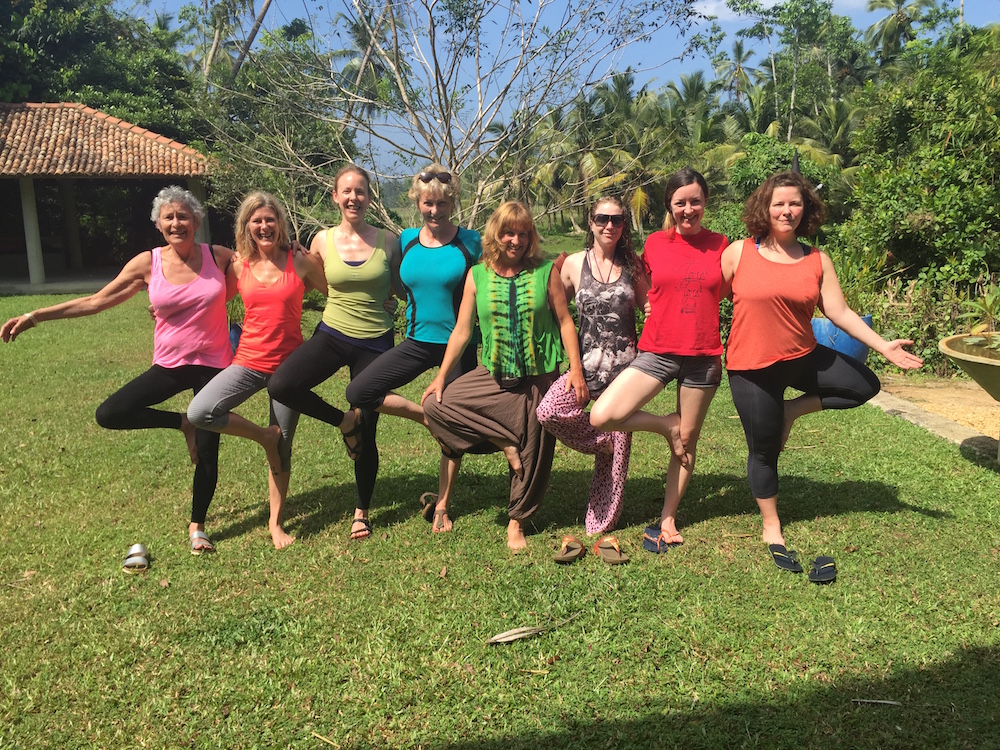 Stretch your body & mind into Mindful Focus to make the beginning of 2018 'Your Year' with a programme of yoga, mindfulness and meditation. Plan your winter holiday in the sun and open up to new possibilities, immersing yourself in a deeply nourishing, sun-filled adventure in Sri Lanka.
The beautiful Sri Devi Villas is a 15 minutes walk inland from the turquoise blue sea and overlooking beautiful paddy fields with incredibly rich flora and fauna. This really is the perfect place for complete relaxation with the sounds of the wildlife, the occasional chanting of monks in the far distance and the local fishmonger and bakery tuk-tuks offering their authentic local produce.
The daily programme
There will be two yoga sessions a day, including yoga, mindfulness and meditation. The mornings will begin with meditation and pranayama for those early risers, followed by a dynamic yet meditative hatha flow yoga practice.
After morning yoga, there will be time to swim in the pool or stroll along the nearby white sandy beaches, have a massage or simply read and relax.
We will meet again in the late afternoon for a gentle practice dedicated to nourishing yourself, including restorative postures, meditation, visualisations and yoga nidra.
There will be several optional activities to choose from during the week, for those interested in seeing the sights of Sri Lanka. There will be one free day during the week when you can explore further on the island or take one of the excursions offered or have some treatments.
There are lots of different spaces around the villa to also just relax and do very little. It is about a 15 minute walk along the paddy fields or 5 minute tuk-tuk (the local 3 wheeler) to the beach. The beaches are expansive and varied with many restaurants along the coastline for stunning sunsets.
Activities & Excursions
Sunrise boat trip to see blue whales
Safari to see the wild elephants
Touring the most famous 19th Century tea estate
Booking a magnificent boat trip to Cinnamon Island to see how cinnamon is produced
Segwaying your way around Galle Fort
Experiencing the flavours of Sri Lanka with a top chef
Ayurvedic massage
About Sri Devi Villas
Situated on the southern coast of Sri Lanka, offering excellent beaches for relaxing and enjoying unforgettable sunsets. There are a few tea plantations and various Buddhist temples along the coast.
This luxury retreat centre has over 2.5 acres of tropical garden. There are 2 pools, one large and one small with jets. An indoor and an outdoor covered lounging area. The centre is fully staffed with a cook and all modern facilities. There are many excursions, Ayurveda and massages to try during your stay.
Accommodation
Sri Devi Villas offer clean spacious twin rooms (pods). Each pod has a tea/coffee making facility, a fridge and bar/counter with sink and a large private terrace/balcony. An indoor and outside shower. In addition there is a fully equipped and staffed kitchen, or for no additional cost the staff can prepare your own food for you. There is a limited single occupancy available for an additional cost.
Treatments
Ayurvedic diagnosis are available with one of the best practitioners.
Cost of the retreat
Price per person for a shared twin villa is £850 for 7 nights
Price per person for a private villa is £1,050 for 7 nights (limited availability)
To reserve your place a non-refundable deposit is required. The full amount is due 6 weeks before the start of the retreat.
What's included
Two yoga classes per day with one free day
Transfers to and from the airport to the villa (a two and half drive in a comfortable taxi)
The choice of private or shared accommodation
Breakfast/brunch
Two dinner's at the villa (one on your arrival evening and one on your last evening)
Lunch and dinner are not included in the cost to give you the option to go for dinner as a group or individually and to explore the array of affordable local places to eat along the stretches on beach resorts and taverns
If you haven't seen this part of Sri Lanka before then you may like to extend your stay. There are many nearby affordable places in the area I can advise you with.
Testimonial
"I had a blissfully relaxing time at Sri Devi Villa in February this year on a yoga retreat let by Ali Gilling. The Villa was incredibly comfortable and felt very luxurious. The individual apartments were very spacious - a friend and I shared one together - and had plenty of space to ourselves, a sitting area, kettle and fridge, plus a beautiful bathroom. Each morning we awoke to a lovely view of the garden and pool. The yoga platform is situated in the garden - a wonderful setting. It was so tranquil, yet teaming with wildlife and bird sounds. It proved to be an ideal space for meditation and breathing exercises, where you could tune into the sounds and rhythm of the place. I especially selected this yoga retreat as it was led by Ali Gilling, who has led other retreats I have been on in the past. Ali's style is very restorative and nurturing. She supports you to explore a very wide range of postures, whilst listening to your body and going at your own pace. Ali adapts to suit the needs of the group - and of individuals - meaning that everyone has the opportunity to learn about and develop their own practice. This, combined with the wonderful staff at the villa, who were so welcoming and attentive, made it the ideal holiday." - George
Travel
Advice and support for travel will be given by booking but flights in February are usually reasonably priced.
Do you have any more questions?
Please don't hesitate to contact me at ali@aligilling.com