Hi, I'm Ali!
Sharing the teachings of yoga and mindfulness is one of my greatest joys and devoted passion. I have been blessed to have had experienced many incredible teachers offering their wisdom and guidance over my 20 years of practice.
My yoga and meditation journey began properly in India in 1993 where I went to visit after completing my arts degree. It was an unexpected and transformational time for me, discovering ashram life and meeting my guru on the banks of the river Ganges in Varanasi. I dived deep into spiritual India where I studied on a one to one basis with my teacher and lived there for 2 years.
Since 1998 I trained as a yoga teacher exploring many different traditions of yoga including Sivananda, Ashtanga vinyasa, Iyengar, vinyasa flow and restorative. I also completed a 10 day silent 'vipassana' meditation retreat which was I found challenging navigating the quiet inner space and concentrating the mind. Although from there I was hooked to explore the simple and yet profound breathing exercises of meditation to keep me well in both body and mind.
For me yoga and mindfulness are a way of life, living in present moment awareness. My teaching brings meditative insight as I weave in mindfulness principles for reflection and self-exploration through
the asana practice.


In 2000 I studied at Oxford university research centre of mindfulness and furthering my study I trained as a mindfulness teacher at Bangor university in 2014. I run the 8 week mindfulness (MBSR) programmes to adults, deliver mindful leadership training programmes for organisations and in 2016 I trained with MiSP (mindfulness in schools project) to teach the .b training programme to children. This has given me a huge source of fun and delight.
My aim is to create a heartfelt space, for the practices to be intuitive, challenging and deeply nourishing and my desire is to support my students to give them the confidence to embark on their own journey of self-discovery and personal development.

I have continued to travel extensively pursuing my own spiritual development as both a student and as a teacher. I attend regular retreats and CPD training and follow the mindfulness 'good practice guidelines'.
Over the years I have taught on yoga teacher training courses, trained in Pilates, dance, art therapy and massage and recently completed a two year diploma in Nutrition healing.
I hope that time spent with me would be both an enjoyable and transformative experience.
Thank you for taking the time to read and I look forward to meeting you.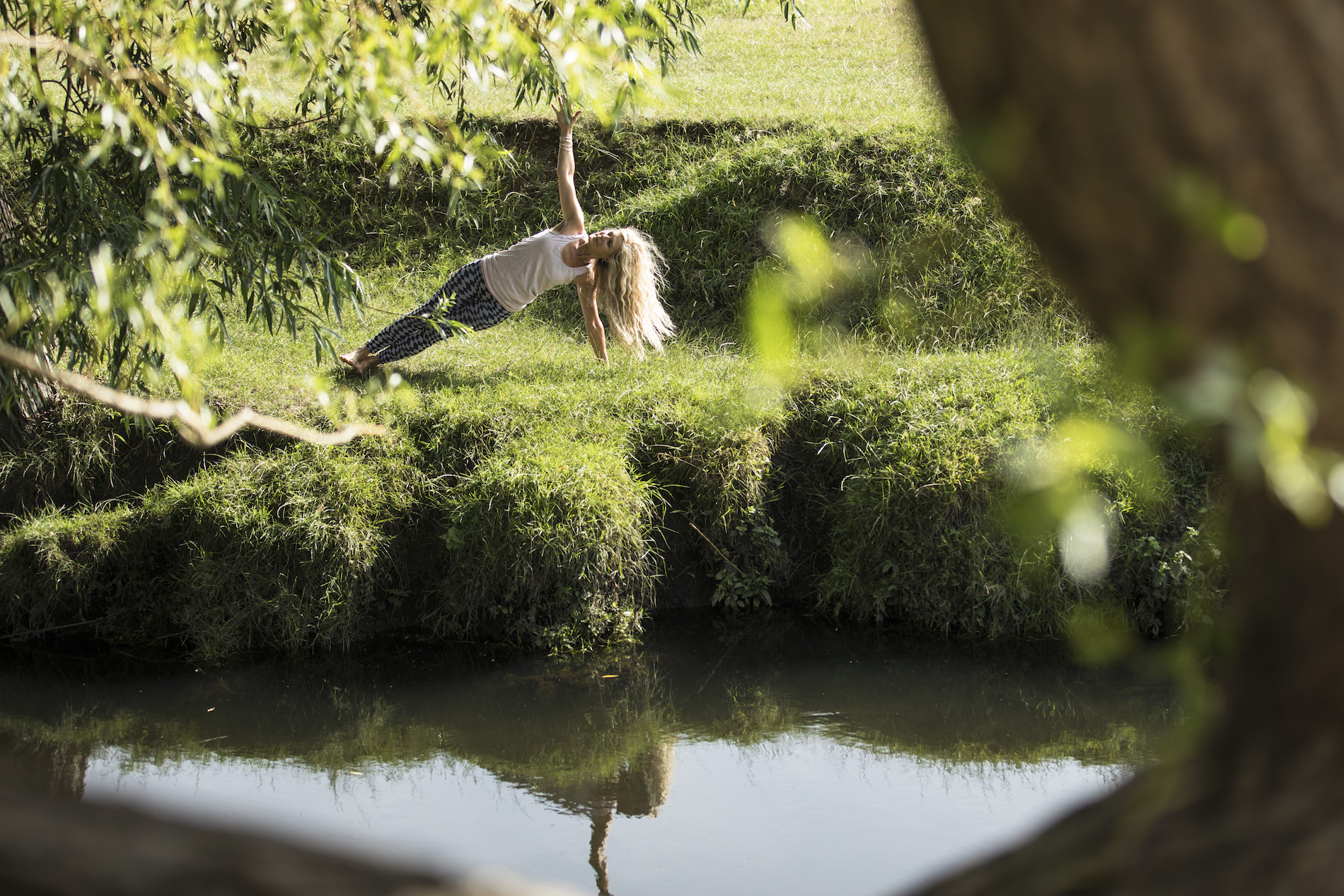 So the creator gathering all of creation said, "I want to hide something for the humans until they are ready for it. It is the realisation that they create their own reality."
The eagle said, "Give it to me, I'll take it to the moon."
The creator replied, "No, one day they will go there and find it."
The salmon said, "Give it to me, I'll burrow it at the bottom of the ocean."
The creator replied, "No, they will find it there too."
The buffalo said, "Give it to me, I will burrow it on the great planes."
The creator said, "No, they will go there too."
Then grandmother mole who lives in the breast of Mother Earth and who has no physical eyes but sees with her spiritual eyes said, "Put it inside of them."
Creator said, "It is done."